My Work
Your one-stop shop for freelance creative services – from Business Cards and Branding, to Brochures, Slide Presentations and Website Design, I can help get your business noticed – Around the Corner, or Around the World!
From PowerPoint business presentations to wedding and memorial photo slideshows to light video editing for your social media videos, I can put a creative and professional spin on your movies that will capture your audience's attention and keep them riveted through to the end.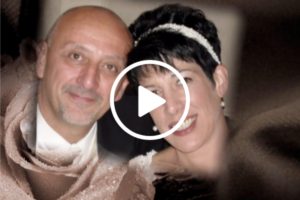 SLIDESHOW
Wedding Slideshow
This 12-minute slideshow, featuring photos and music chosen by the happy couple, was created to share with friends and family – many of whom were unable to attend the event.
SLIDESHOW
Memorial Slideshow
For presentation on a loop at a calling hours visitation, with photos, music and creative input provided by the family.
DIGITAL SIGNAGE
Healthcare Practice
This looping, silent slide show contains information about a physical therapy practice's services and is played on monitors throughout the clinic.
Created with images and music provided by the couples, these slideshow videos were all played on a large screen at the wedding receptions.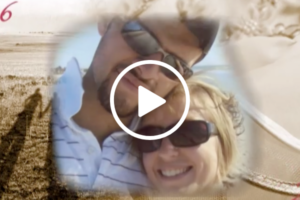 Business Presentations
& Video  Editing
Business presentation slide decks created with PowerPoint or Keynote, complete with presenter notes for manual advancement during a live presentation, or automatic timed advance for looping presentation at a kiosk or other display. Light video-editing including intros, music, thumbnails, captions and logos for upload to social media or for in-house trainings, promotional display, or other uses.
Based in Southwest Florida and serving Small Businesses Worldwide.