Website to promote a full-time professional musician with gig dates for fans as well as a section for prospective agents to see and hear his work.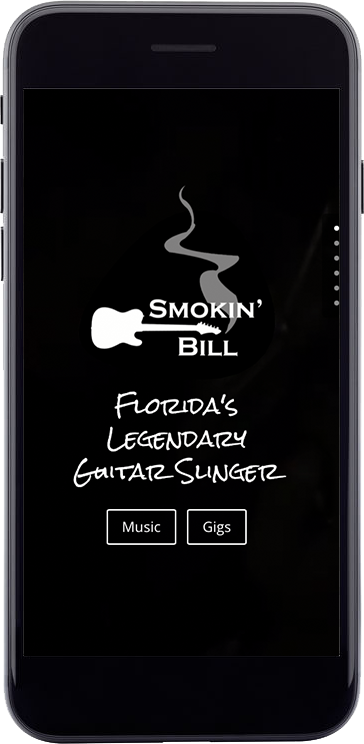 The home page for desktop and laptop viewers features a looping background video demonstrating this musician's signature guitar antics, with easy access to most-visited pages.
Gig Calendar View Options
The Gig Calendar was created to allow both a full-month view or a list view, depending on the desktop or laptop visitor's preference. Views are toggled with a button at the top of the page.
Mobile visitors, who are more likely to be seeking today's events, are shown the list view by default.
Featured Music
Two crowd-pleasing tunes are featured on the home page, with an embedded in-page player, for quick access to most popular music.
Based in Southwest Florida and serving Small Businesses Worldwide.