This website advocates for the preservation of Rhode Island wildlife under the umbrella of the SANCTUARI organization. In addition to collecting donations, the website provides a volunteer recruitment mechanism as well as information on local wildlife issues.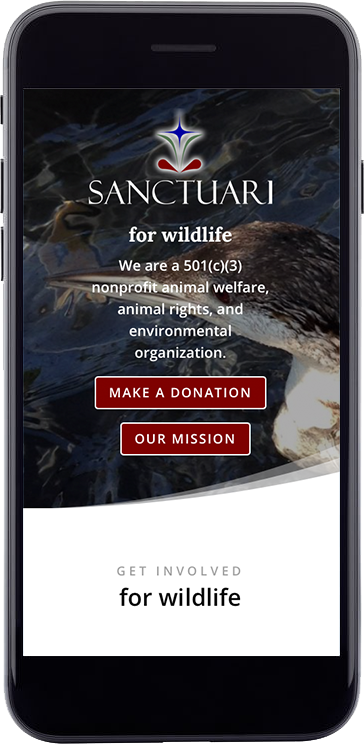 The SANCTUARI landing page makes it easy for visitors to quickly see what the organization is about, with quick clicks to make a donation or learn more.
The Beneficiaries
Images of wildlife that have been helped by the endeavors of the SANCTUARI organization put a real-world, real-life solution within the grasp of visitors.
Making it easy for people to help
This organization offers a number of solid ways that people can help – regardless of their situation. By donating cash or time – or even by simply choosing the organization as a charitable beneficiary when shopping on Amazon – they increase their chances of getting help in one form or another from every visitor. A sign-up form allows busy people to get the ball rolling without investing too much time in the process.