This farmers market seafood seller needed an online presence to advertise his frequently changing location information, as well as most-requested recipes and cooking methods.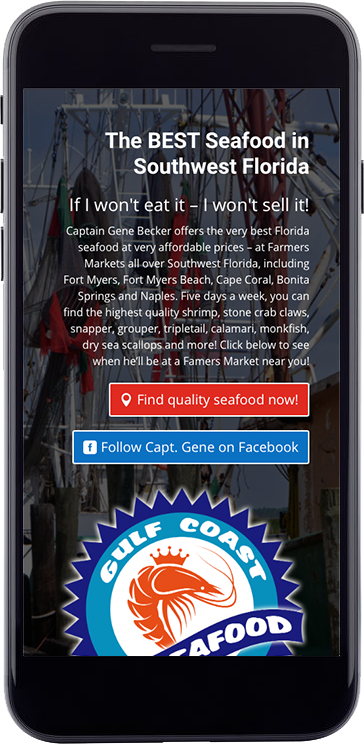 The home page features a fishing boat background image, as well as a large logo that immediately establishes this business as a seafood merchant. Large, colorful Call to Action buttons allow visitors to quickly find market locations as well as the business's popular and frequently updated Facebook page.
Useful Information
In addition to a page with market locations and operating hours, a Recipe page was created so that this seafood seller could direct buyers to recipes and cooking information, which are frequently asked questions at the point of purchase.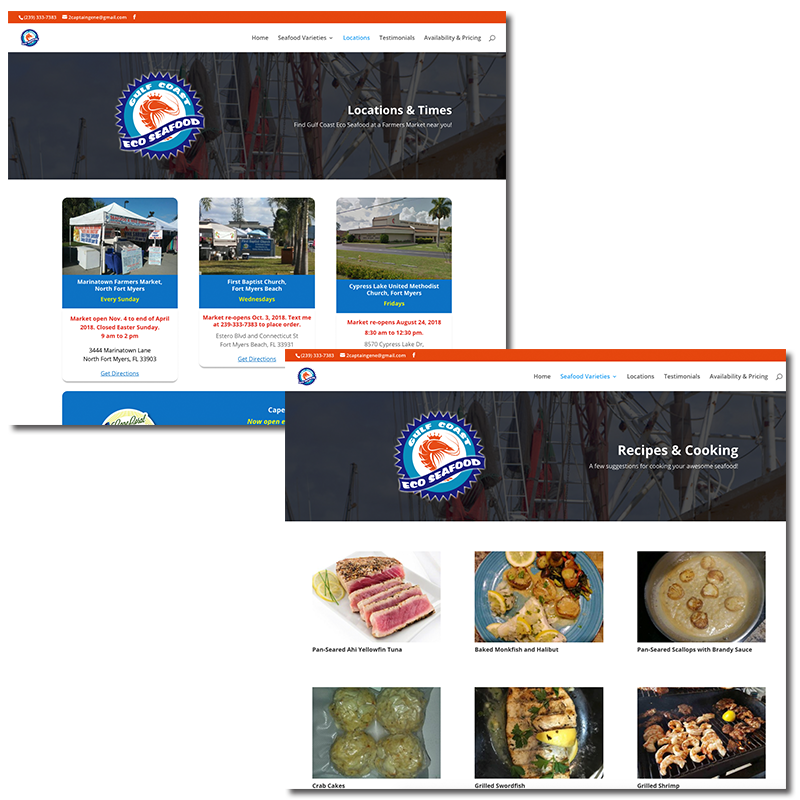 Testimonials
No online seller's website can be complete with a Testimonials or Reviews page attesting to the merchant's quality merchandise and fair business practices. In this case, the reviews were taken from the active Facebook business page.
Based in Southwest Florida and serving Small Businesses Worldwide.